sales@acdrive-china.com

support@acdrive-china.com

gozuk@live.com
Variable frequency inverter (AC motor speed drive, VFD) manufacturer & supplier in China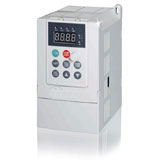 AC Drive - VFD Drives
Vector control AC drives integrated RS485
Our vector control AC drive is our new generation products include a wide range power drives in low voltage for single phase (1.5kW, 2.2kW for 220VAC to 240VAC) and three phase (0.75kW to 630kW for 380VAC to 460VAC), with ingenious appearance & design as well as excellent performance, powerful & stability functions, suitable for a wide range of applications.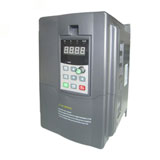 Tension Control AC drives
This vector tension control AC drive adopts international current most advanced open tension control technology under fully synchronized torque mode. It not only integrated global super control technologies, but also combines with Chinese tension control application's characteristics to further strengthen the
AC drives
reliability, stability and simple debugging, which can better meet the requirements of the tension control applications.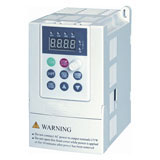 Three phase ac motor drive
Three phase ac motor drive of 380v, 400v, 415v, 420v, 440v, 460v
the three phase ac motor drives power range are from 0.75kW to 630kW in 380v, 400v, 415v, 420v, 440v, 460v integrated RS 485 & Modbus communication protocol for easy real time control for most kinds of applications, it can easy achieve soft start & stop to protect the ac motor from high-current impact and make the power grid more stable.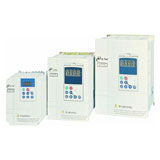 AC motor variable speed drive
Reliable variable ac motor speed drive (VSD) - vector control mode
Our variable motor speed drive can continuous running even if the electric power off in a certain time which can be set manually, this new & advanced feature allows the machine work automatically in the unstable electric power area, even more, it can track the asynchronous ac motor's speed in real time and start at the assigned speed when the power on, this makes the ac motor work more smoothly with less maintenance.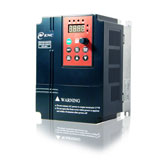 Frequency inverter
Frequency inverter with magnetic flux vector control
The 6000 series frequency inverter is develop & manufacturing by AC Drive China which is special magnetic flux vector control frequency inverter (sometimes it know as frequency converter) with a wide range power for selection, from 0.75kW to 500kW, single phase and three phase, with state-of-art technology production lines in our factory.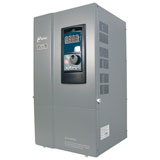 Frequency inverter drive for hoister and crane
Low voltage frequency inverter (ac drive) for hoister & crane
In mine production, the essential equipment, mine hoister & crane, includes shaft and incline hoists which is treated as the "throat" of the mine. It is responsible for putting down and up of ore, barren rocks, equipment, materials and labors.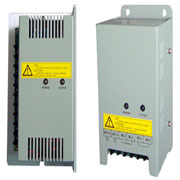 brake unit
Braking unit for variable frequency inverters
Brake unit is short for frequency inverter dedicated energy braking unit or regenerative energy unit, mainly use for controlling heavy mechanical load and the situation requires rapid braking speed, to adsorb the motor's regenerate electric energy by brake resistor or feed back to current.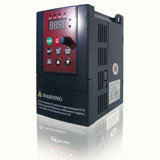 AC motor speed controller
Economic electric AC motor speed controller
The 6000E series ac motor speed controller is manufactured to be an economic product, not only with very small & compact size for easy installation and competitive price, but also includes the same functions and performance with the standard motor speed controller to suitable most kinds of applications in energy saving drives solutions, like fans and pumps.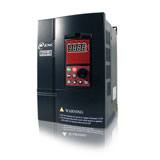 Single phase frequency inverter
Single phase frequency inverter of 220v, 230v, 240v
This single phase frequency inverter is designed in a economical version with the power from 0.4kW to 2.2kW in 220V AC, 230V AC and 240V AC, to satisfied different customers who need the single phase frequency inverter specially for the simple applications.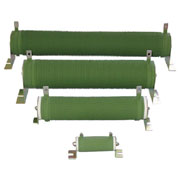 Braking resistor
Braking resistor for variable motor speed drives
Braking resistor is one types of RXHG resistors, it's been used in controlling motor brake in variable frequency drives mechanism, to convert the regenerated electric energy into thermal energy during braking process of the electric motors.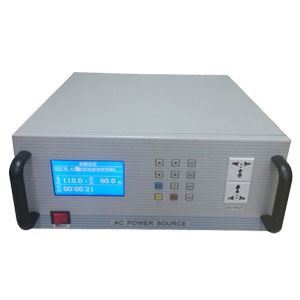 Frequency converter 60Hz to 50Hz
Frequency converter change 60Hz to 50Hz
Our new generation variable frequency converter can continuous running to control the ac motor even if the electric power off in a certain time, it allows the machines work automatically in the unstable electric power area, even more, tracking the AC motor's speed and start it at the manual assign speed when the power on, It makes the ac motor work smoothly with less maintenance.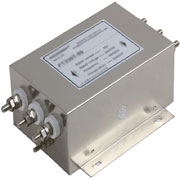 EMI filter
EMI filter for variable frequency drives
EMI (Electro-Magnetic Interference) filter is used for restraining the transmission of electromagnetic noise generated by the variable frequency drive, and also can control external radio interference and electric transient surge to impact the ac drives.