Variable frequency inverters (VFD) for injection molding machine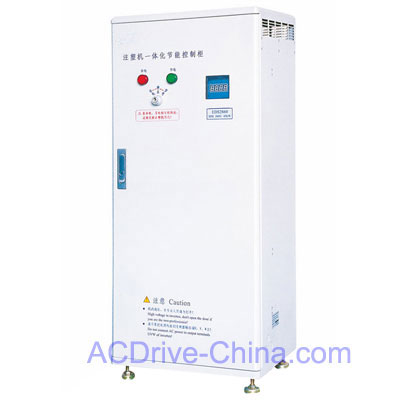 I. Introduction
The injection molding enters a new historic rapid developed period due to the fast development in plastic industry. Through multi-aspect research and analysis in injection molding technology, our company developed the special frequency inverters (Also callled variable frequency drive, short for VFD)for the injection machines. The frequency inverter can synchronous operates with injection machine by detecting & calculating the dynamic circuit current signals from computers, to satisfy the process precision requirements of motion, pressure and flow. Compare the variable frequency fixed pump with variable pump, the variable frequency fixed pump's energy saving efficiency is obviously higher, up to 7%. Meanwhile, it can improve the products quality, decrease inferior rates and impact & abrasion for the equipment, to enhance stable running and increase the injection molding machine's service life.
II. Injection Molding Machine's hydraulic action system analysis
To realize transmission control of the injection molding machine of structure & performance in normal running, the pump's electromagnetic valves, hydraulic pipes and hydro-cylinder have to be a whole function system to transfer energy through hydraulic oil pressurization. This section will analyze the hydraulic oil action of the injection molding machine. In order to avoid vibration, abrasion and impact to the hydraulic system, each action need to be slow → fast → slow, such as mold-off → low-pressure mode locking → fast mold locking → high-pressure mold locking. The injection molding machine operates status: mold-off → feed in → injection → preplasticizing → cooling → dripping prevention → feed out → mold open → hydraulic in → hydraulic off → mold-off. Two parts of injection molding machine hydraulic systems: (1) Fixed displacement pump, including fixed vane pump, gear pump, piston pump and screw pump. (2) Variable displacement pump, including axial piston pump, radial piston pump and single-acting vane pump. According to the comparison of practical application for both parts, variable frequency fixed displacement pump injection molding machine's energy-saving efficiency is 7% higher than that of the variable displacement pump.
III. The transform solution of frequency inverter with Injection Molding Machine
Change the fixed pump's output flow according to the actual working status through the injection molding machine's pressure, flow and dynamic input current signal to control the frequency of the inverter and change the motor's rotation speed, to reduce energy consumption maximally. Control motor running in extremely low-speed status or even stop running in the injection machine's cooling, motion delay and cycle pause period, in this way, the efficiency significantly increased to save lots of energy. Plus, the frequency inverter make the machine in soft starting, which can protect the power system, avoid high start current impact and expand the installed capacity of the transformer. Specific control diagram:
FIG. I: Oil pump and oil volume combination diagram: 12= pump 1 49= pump 1+ pump 3 87= pump 1+ pump 3+ pump 4
99= pump 1+ pump 2+ pump 3+ pump 4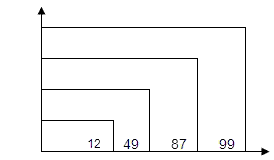 FIG. II: Variable frequency pressure, flow combination diagram: flow current (180-800mA), pressure current (200-680mA)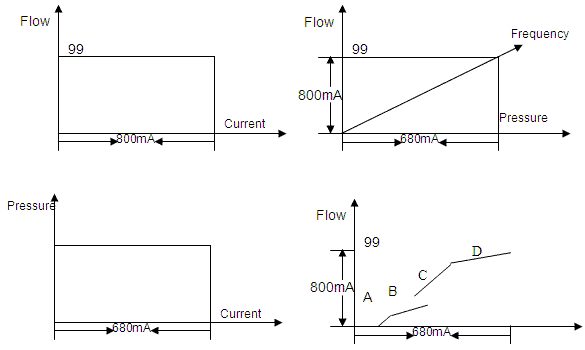 Note: The injection molding machine maximum load is pressure 140kg, flow 99 and frequency 50Hz/60Hz. In accordance with the change of its dynamic current and variable frequency of flow, the frequency changes as well, pressure increases/flow increases/frequency increases.
FIG. III: Injection Molding Machine variable frequency transform solution diagram: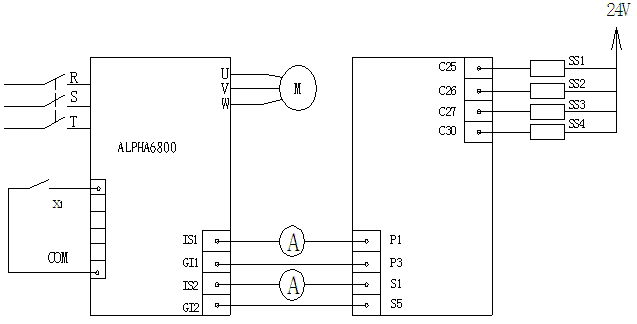 IV. Parameter setting:
P0.01=2
P0.04=1
P0.19=5
P0.21=1.2
P0.22=1.5
P4.01=0.5 (adjust according to the performance of the injection molding machine)
P4.03=7.5 (adjust according to the performance of the injection molding machine)
V. Frequency inverter investment benefits
According to the process for motorcycle baffle by injection molding machine, it consumes 43.7 kilowatts electricity per hour. It just consumes 24.5 kilowatts electricity after apply frequency inverter, electricity saving rate up to 43%. Assume that the injection molding machine works 28 days every month, 22 hours per day, electricity rate is RMB 0.6 per kilowatt hour in China, so:
Save electricity charges everyday: (43.7 - 24.5)×22×0.6=253.44 Yuan
Save electricity chargers every month: (43.7 - 24.5)×22×0.6×28=7096.32 Yuan
Save electricity chargers every year: (43.7 - 24.5)×22×0.6×28×11=78059.52 Yuan
It saves as much as RMB 78,059.5 Yuan (about 12,000 US dollars) every year, your investment can be returned in 8 months by applying frequency inverter.
VI. Injection Molding Machine characteristics after transformation
1. The frequency converter adopts super silenced high carrier IGBT module, which make the ac motor running stable with extremely low noise and low vibration. Reduce the oil temperature and operation noise and abrasion of the mechanic and hydraulic parts, increase hydraulic oil replace cycle and reduce cooling water consumption, to increase the oil pump and ac motor's service life, hence achieve energy saving, water saving and increasing the injection molding machine service life.
2. The soft start function can avoid impulse current during the motor start period. In addition it can reduce the transformer's capacity requirement significantly, and determine the operation state of the power system.
3. The power frequency and variable frequency systems are chargeable, convenient & flexible operation and easy debugging, it also has various protection functions like over-voltage, over-current, under-voltage, overheat and wiring failure; and the advanced intelligent failure diagnosis system for fast troubleshooting to end users.